RESORT EXPERIENCES
This atoll, Tetiaroa, is literally brimming with life. It's all here, just waiting to be explored, by you. From guided excursions in kayaks to the outer limits of the atoll, to an invitation to learn how to play the ukulele or weave palm fronds into a work of art, there's so much to discover and share.
TETIAROA SOCIETY
Meet the keepers of the atoll
Exploring Tetiaroa on your own is one thing. But experiencing it through the naturalist guides from the Tetiaora Society is to live the life of a Polynesian. For years the Tetiaroa Society has conducted research on the atoll, strengthening its resilience to global change by restoring its ecosystems and preserving the history and culture that is unique to Tetiaroa.
Learn More
Experiences
Guided Excursions
Throughout your stay, we'll arrange a variety of excursions in and around the motus of the atoll. Led by Tetiaroa Society guides, they'll share their history, culture and stories as you discover the wildlife, flora, archeology, culture, and geology under the water, on land and in the sky. This is Tetiaroa. This is the true Polynesia.
EXPERIENCES
Polynesian Arts & Culture
Words don't exist to describe what you'll experience when our guides meet you, learn your name, then immediately set out to teach you about Polynesian life, culture, and art with a personal story or two thrown in. As the conversations easily flow as if between old friends, you'll weave, sing, strum, and cook, not even aware that you're always welcomed as part of this family, that you'll always feel connected here.
Experiences
Private Expeditions
Beyond the atoll is the deep blue Pacific Ocean, home to a diverse ecosystem of marine mammals and the gateway to Tahiti, Bora Bora and the other islands of French Polynesia. Climb aboard to fish in the deep sea, swim with gentle giants, or fly away to the far-flung reaches of the South Pacific, if only for a day.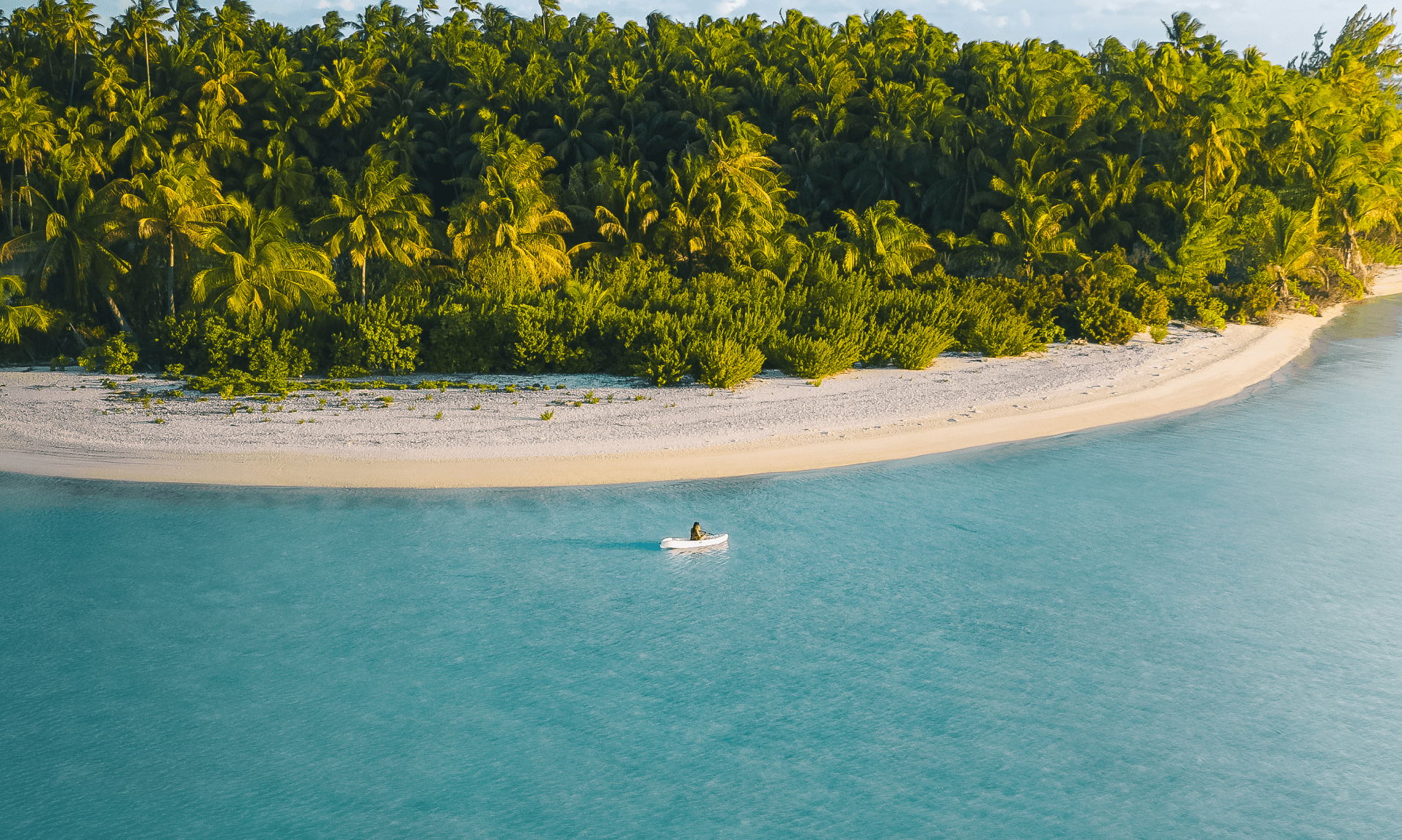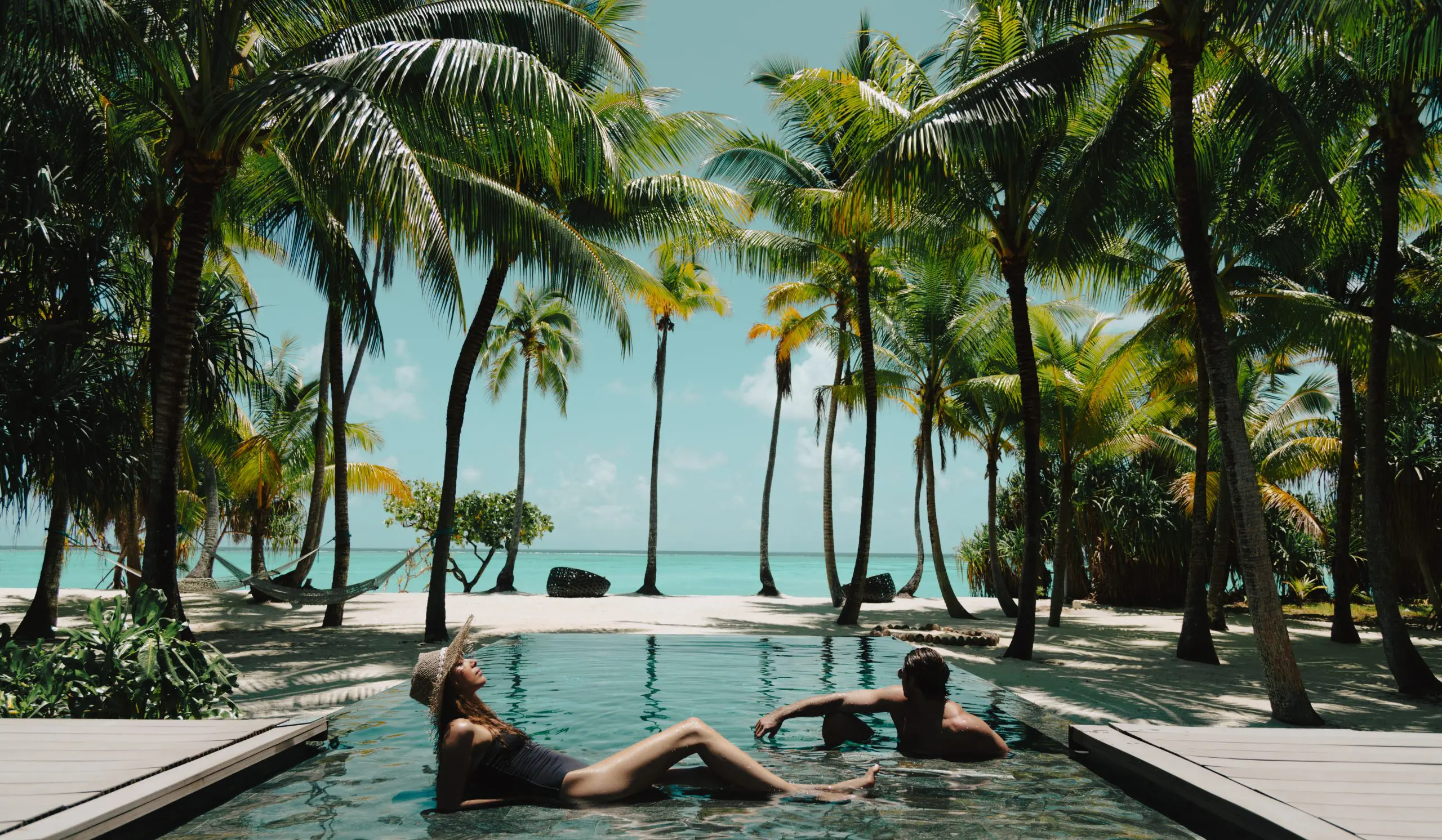 On Water
Away from shore, take an outrigger on the water for a fast-paced paddle, snorkel among reef sharks, rays and fish at the coral garden, or gently kayak across impossibly blue water just a few feet deep.
Swimming (pool/ocean)
Snorkelling
Kayaking
Outrigger canoe
Stand Up Paddleboarding
Scuba Diving (Certification required)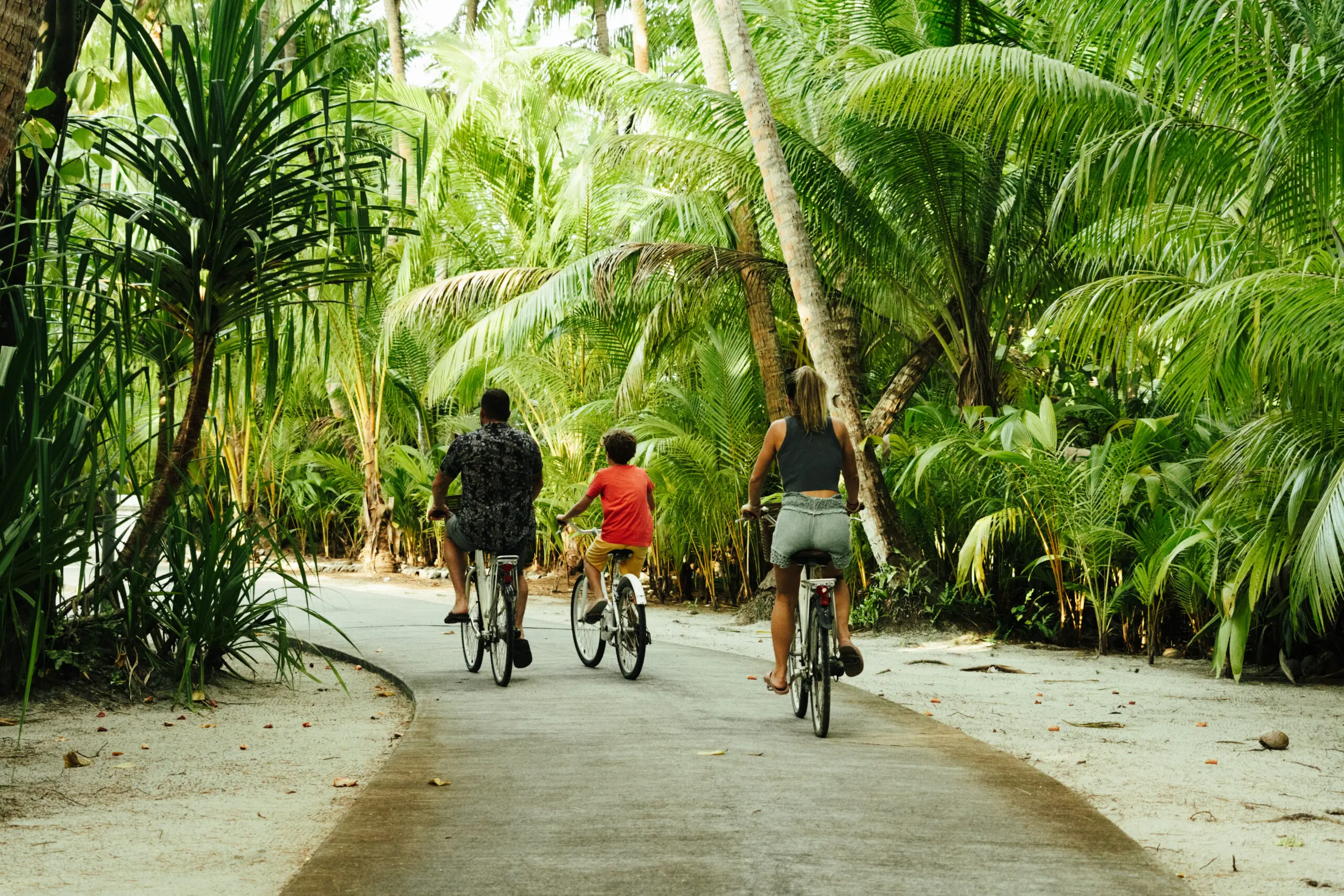 Land Based Activities
Explore Onetahi on land as you bike along kilometers of pathways, take a walk along a self-guided nature trail, work up a sweat in the gym or during a game of pickleball, or venture over to the garden to see where the produce is grown that we serve at our restaurants.
Tennis
Pickle Ball
Biking
Fitness Center / Coaching & Classes
Beach Volleyball
Private Yoga
EXPERIENCES
For Kids
Tetiaroa is a magical place for kids. The simple act of building a sandcastle on the beach as marine life swims gently by connects kids to the wonder of nature no matter their age. From sea turtles on the beach, and plant life in the forests, to life underwater just offshore, all have the power to change kids forever. Our programs bond kids to Polynesia in a way that makes a visit to Tetiraroa so much more meaningful than any other tropical vacation. 
Lagoon School
Led by Tetiaroa Society Guides, Lagoon School was conceived to give kids age 6-12 a place to experience nature with other kids…
Read More
Lagoon School
Lagoon School was conceived to give kids ages 6-12 a place to experience nature with other kids.
Led by Tetiaroa Society Guides, kids can spend time in four different sessions including snorkeling in the water among fish, coral, crabs, and sea cucumbers. On land, kids can follow the clues of a mysterious map on a forest walk to learn about plant life, and learn about Tetiaroa's sea turtles.
Ages
6-12 years
Duration
2 to 2.5 hours per session
Varua Polynesian Spa Experiences for Kids
Tamarii spa is a place for kids age 8-12 to unwind and connect with the magic of Tetiaroa…
Read More
Varua Polynesian Spa Experiences for Kids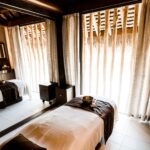 The spa welcome kids 8-12 with parents in the cabin to unwind and connect with the magic of tetiaroa through treatments designed specifically for them.
Kids can enjoy tailored sessions of massage, facial care, body scrubs, and manicures and pedicures. These treatments allow them to connect with the people and culture of the atoll to discover mana.
Duration
1-2 hours
Ideal for
Kids ages 8-12
EXPERIENCES
One of a Kind
Where else can you watch a movie on the beach just steps outside your door? Or have a table for two, or six, set on a secluded beach for a midday multi-course meal? Or learn about the legendary French Polynesian black pearls, and maybe take home a secret gift for that special someone? We're here to make your days and nights on Tetiaroa something to remember. All you have to do is ask.