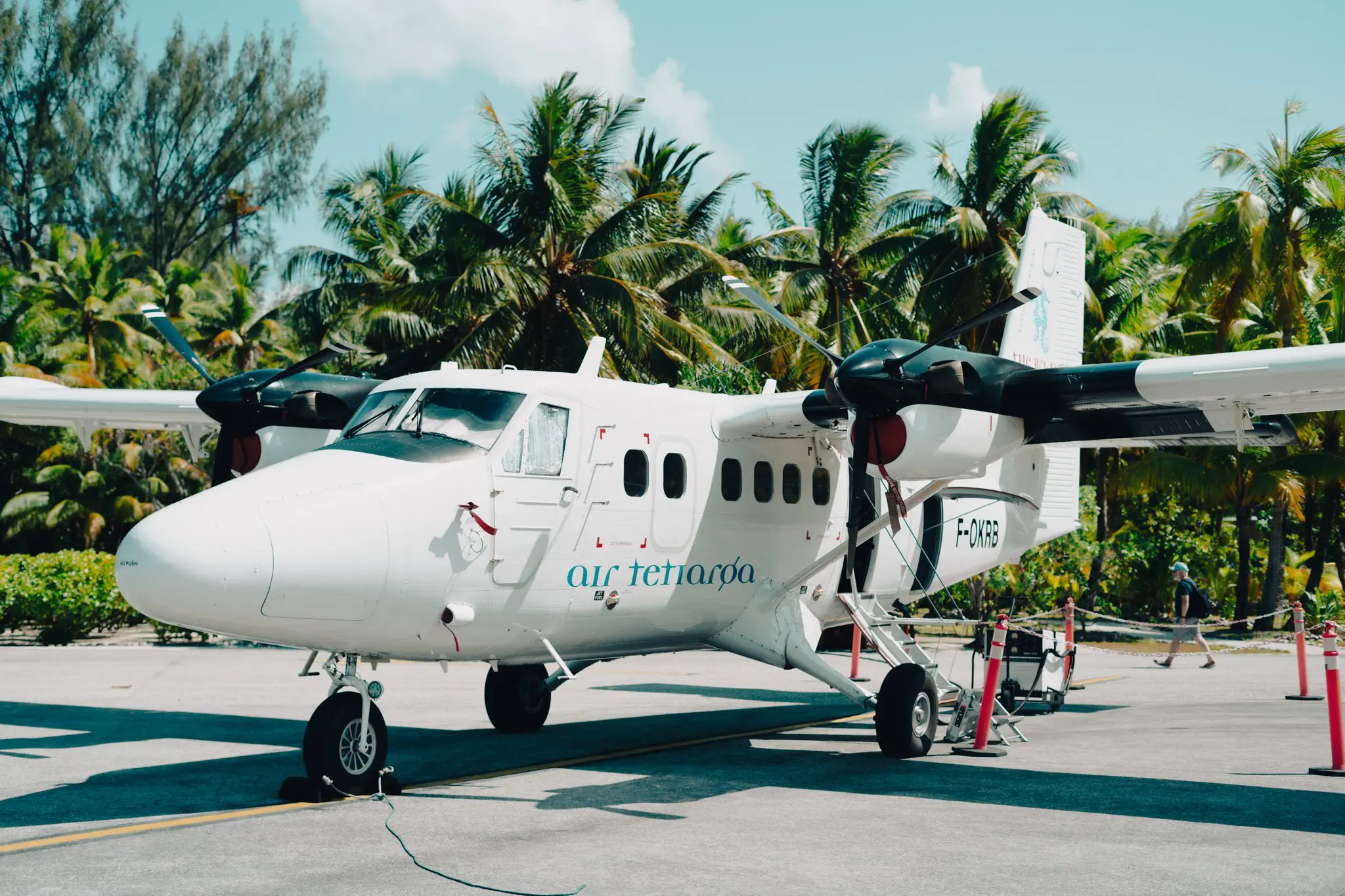 Travel via Air Tetiaroa
Travel from Tahiti to Tetiaroa is by private aircraft operated by Air Tetiaroa — the exclusive provider of passenger service to the atoll.
Air Tetiaroa operates two 6-passenger Britten Norman aircraft and two Twin-Otter aircraft with a capacity of 14 passengers.
Air Tetiaroa Passengers Information
Travel from Tahiti
When your international or domestic flight arrives at Faa'a International Airport in Tahiti, you'll be transferred to Air Tetiaroa's private terminal. The Air Tetiaroa private lounge opens one hour before departure and offers a comfortable place to relax before your 20-minute flight to the atoll.
Travel from Bora Bora
Air Tetiaroa offers private charters from Bora Bora direct to Tetiaroa.
Expedited arrival
For guests transferring from international flights, the Brando offers access to a private arrivals lounge with expedited immigration and baggage handling services. Or guests may opt to use the regular immigration checkpoint. A service fee applies for the expedited arrival service.
Private air travel
The Brando offers private jet access directly to Tetiaroa via the Air Tahiti FBO at Faa'a International Airport in Tahiti. We'll escort you from your plane directly to the Air Tetiaroa private lounge for expedited immigration and your flight to the atoll via Air Tetiaroa.
Our reservations agents will arrange all the details for your Papeete airport experience in Tahiti, and your Air Tetiaroa flights, to coincide with your stay at The Brando.
Contact our Resort Reservation