Celebrations & Weddings
Dreamlike doesn't begin to describe the feeling you'll feel when you celebrate life's most important moments on Tetiaroa. A multi-generational anniversary puts a smile on your face as guests take off their shoes for a feet-in-the-sand affair.
A wedding is a connection to authenticity as Polynesians invite you to join in their food and culture. And a milestone birthday with dear friends allows you to share new experiences across the atoll with no two days the same. Our concierge team can work with you to arrange every detail. Life always offers something to be celebrated here in the beautiful warmth of Polynesian hospitality.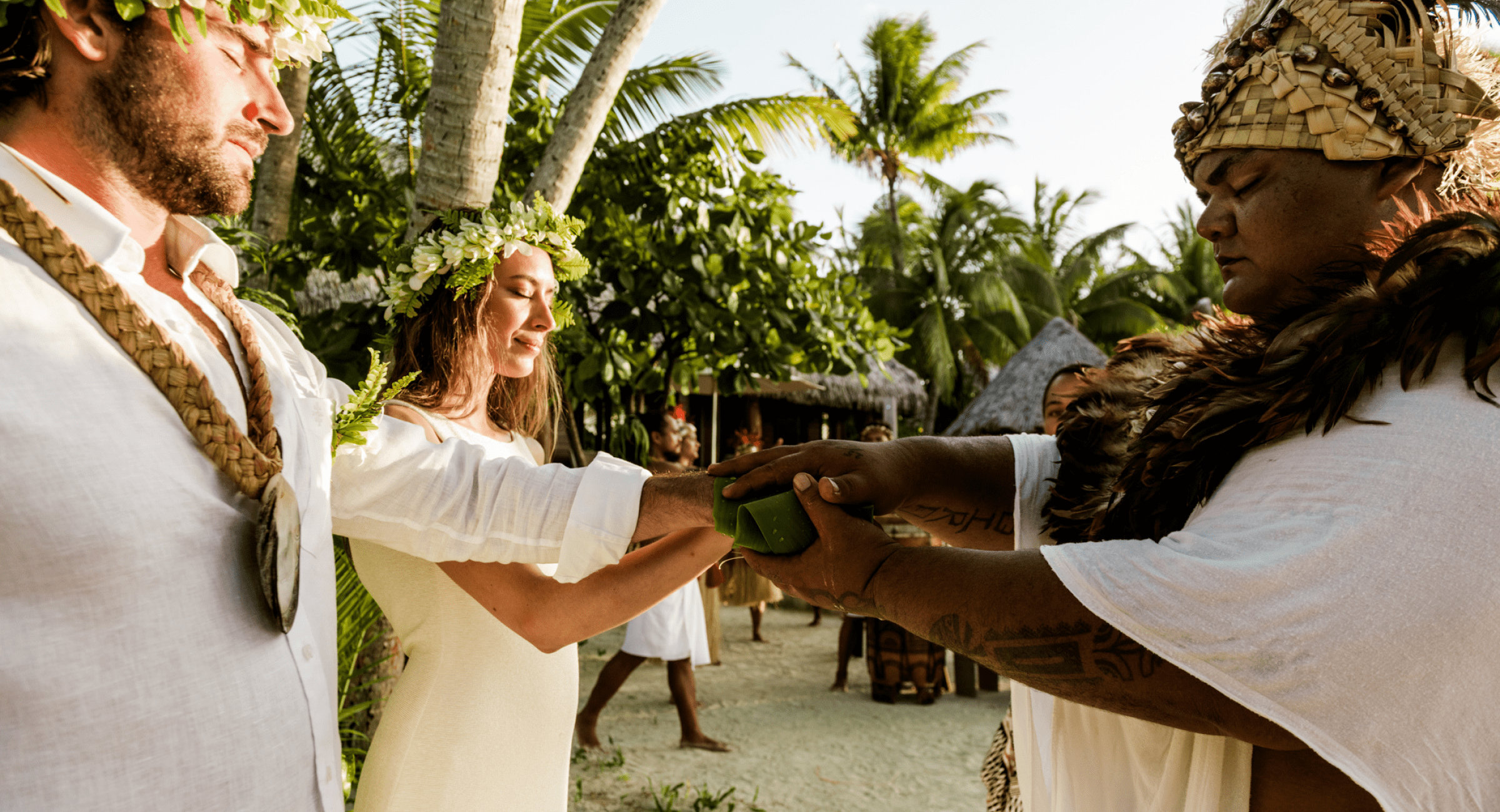 Buyouts, Meeting
and Incentive Travel
A private island becomes even more private when it's here, for you and only you. From an island-wide celebration, to a thought leadership summit, to an incentive escape for your top customers or performers, our team can create the ultimate experience for your next event.
Options can be arranged for volunteering and citizen science experiences to bring your team together around fun and meaningful activities. And special talks can be prepared which open your group to the world of Polynesia and the incredible science of conservation and sustainability. 
Our unifying goal for anyone who stays on Tetiaroa is to share our ecosystem and open hearts and minds to a future where luxury experiences can peacefully coexist with nature in a way that's positive and additive. Staying at The Brando on Tetiaroa is a way to show you care while doing good.