Stay longer at The Brando
Revel in 5 night of paradise while paying for just 4
See More
A unique world created by volcanoes, preserved by coral reefs
Tetiaroa is an atoll in the middle of nowhere—utterly indescribable, where everything just is, the way it was intended to be. A massive ring of coral surrounds 12 motus, creating a barrier to keep the raging ocean beyond at bay. Inside it is utter calm.
In this quiet place, a renowned resort lives in harmony with nature, and the Polynesian people guide you through their lands. It's hard to describe what you'll feel when you're here, other than to say connecting to a place and its people never felt so authentic, so real, so right.
DISCOVER the atoll
Where naturalist guides share their nature, history and wildlife
Warm waters beckon you to wade in and discover. Meandering pathways call you to explore. And scheduled excursions take you to the edge of the atoll to experience life on land, in the air, and below the water. It is here where you'll interact with the very life force of the atoll—the coral reef—as well as incredible species
of land and marine wildlife, birds, and plant life that exist only on Tetiaroa. Our Tetiaroa Society guides are atoll experts who share their own Polynesian history, stories, and culture in a way that's deeply personal and connected only to you and where you are, right here, right now.
DISCOVER Experiences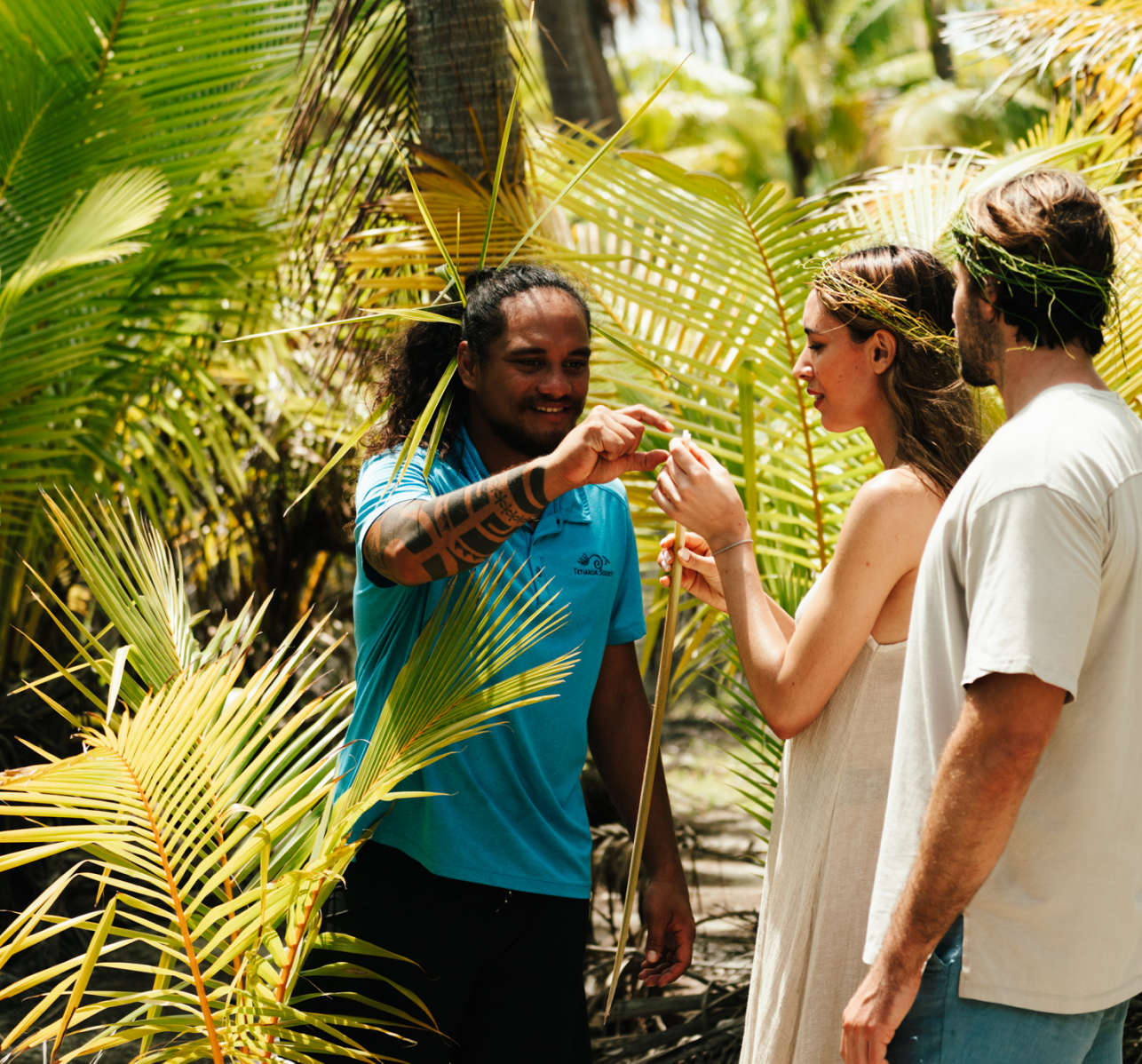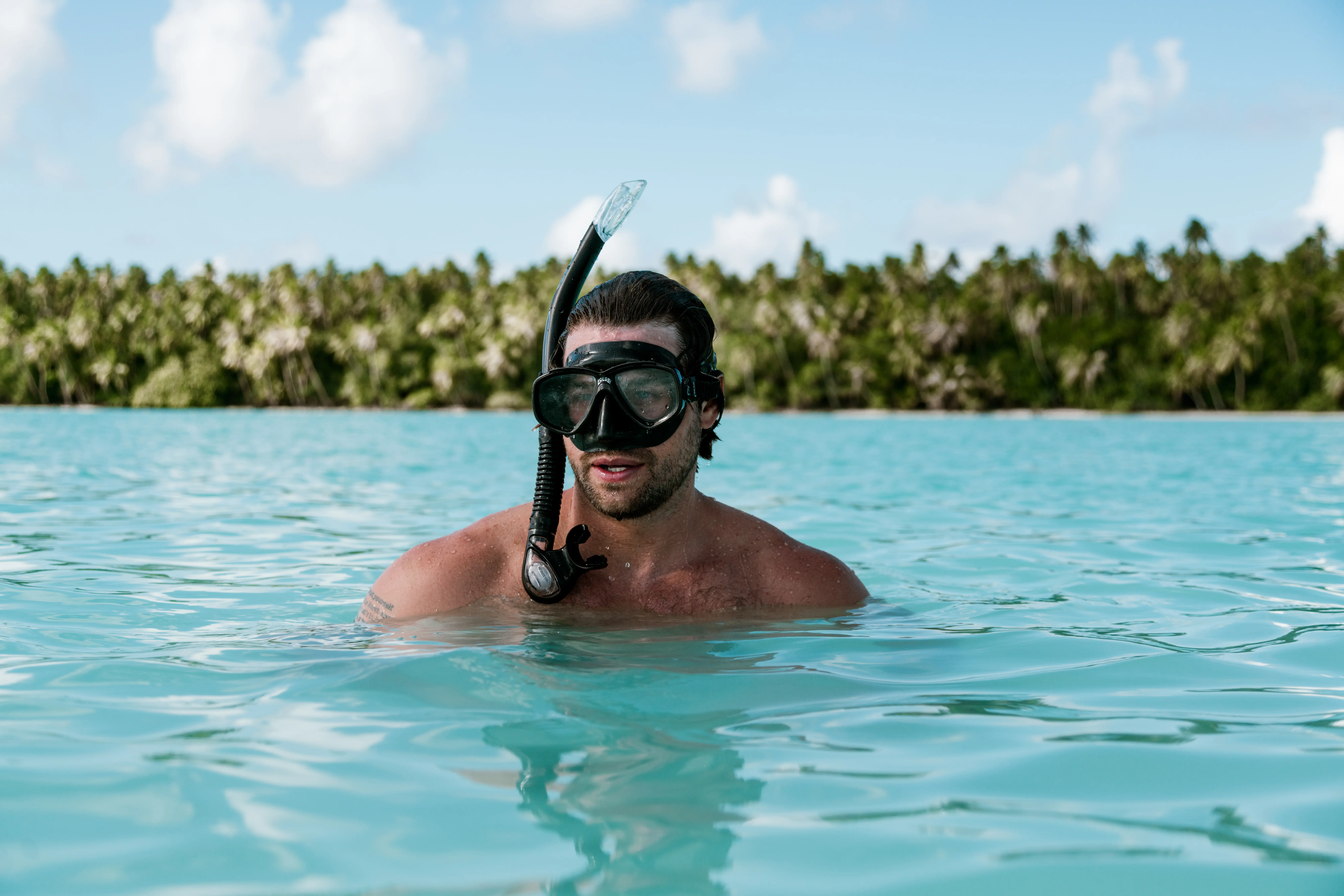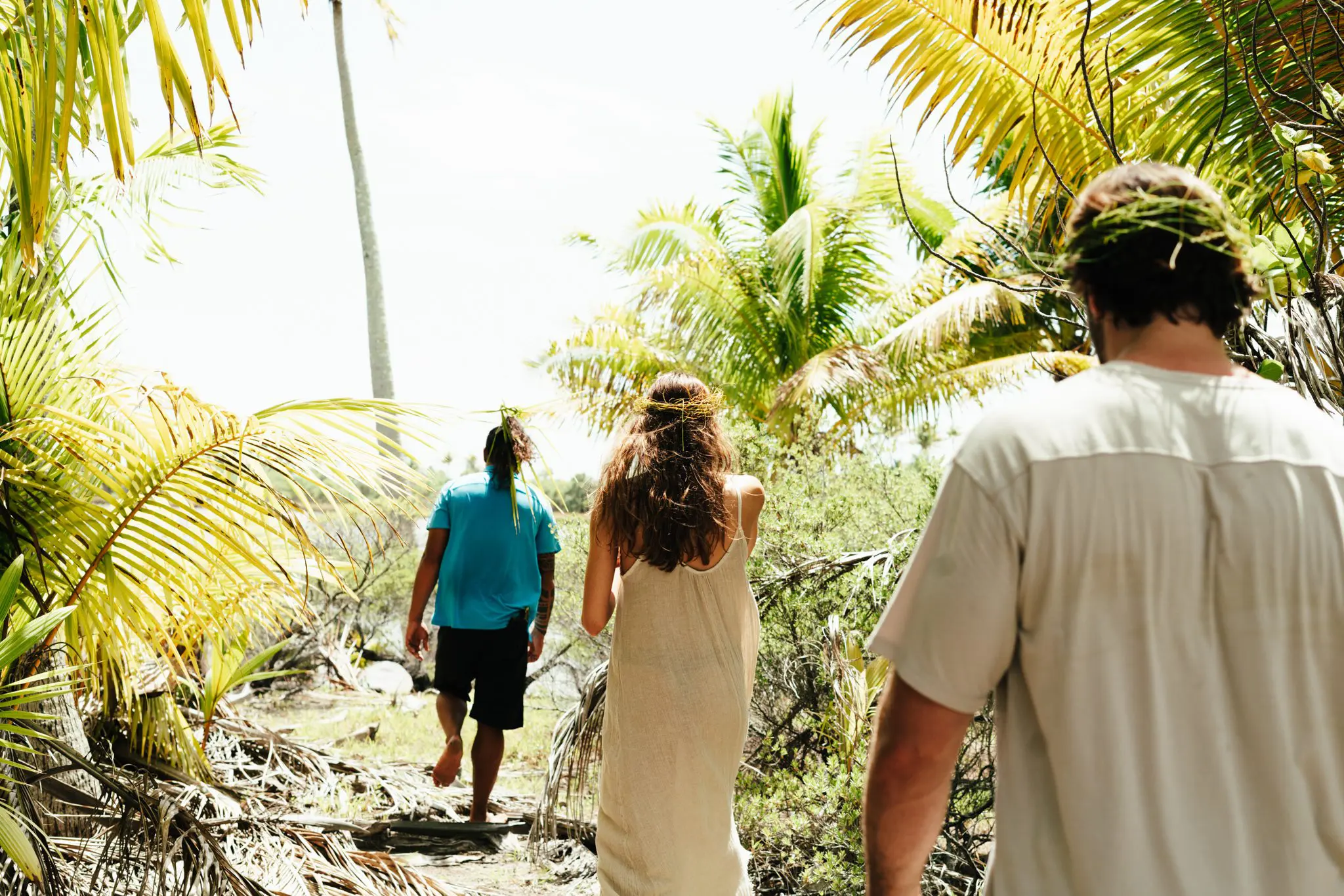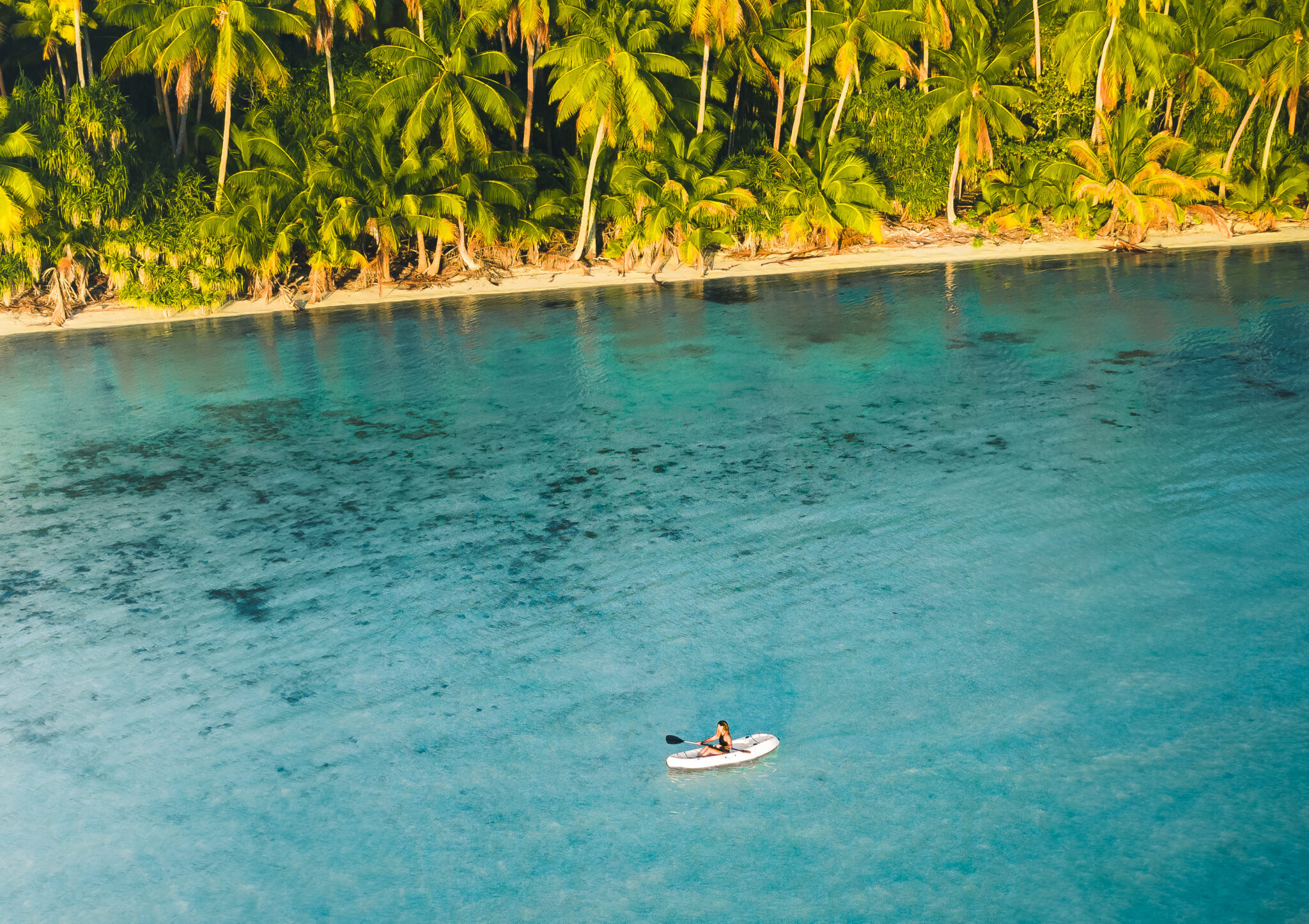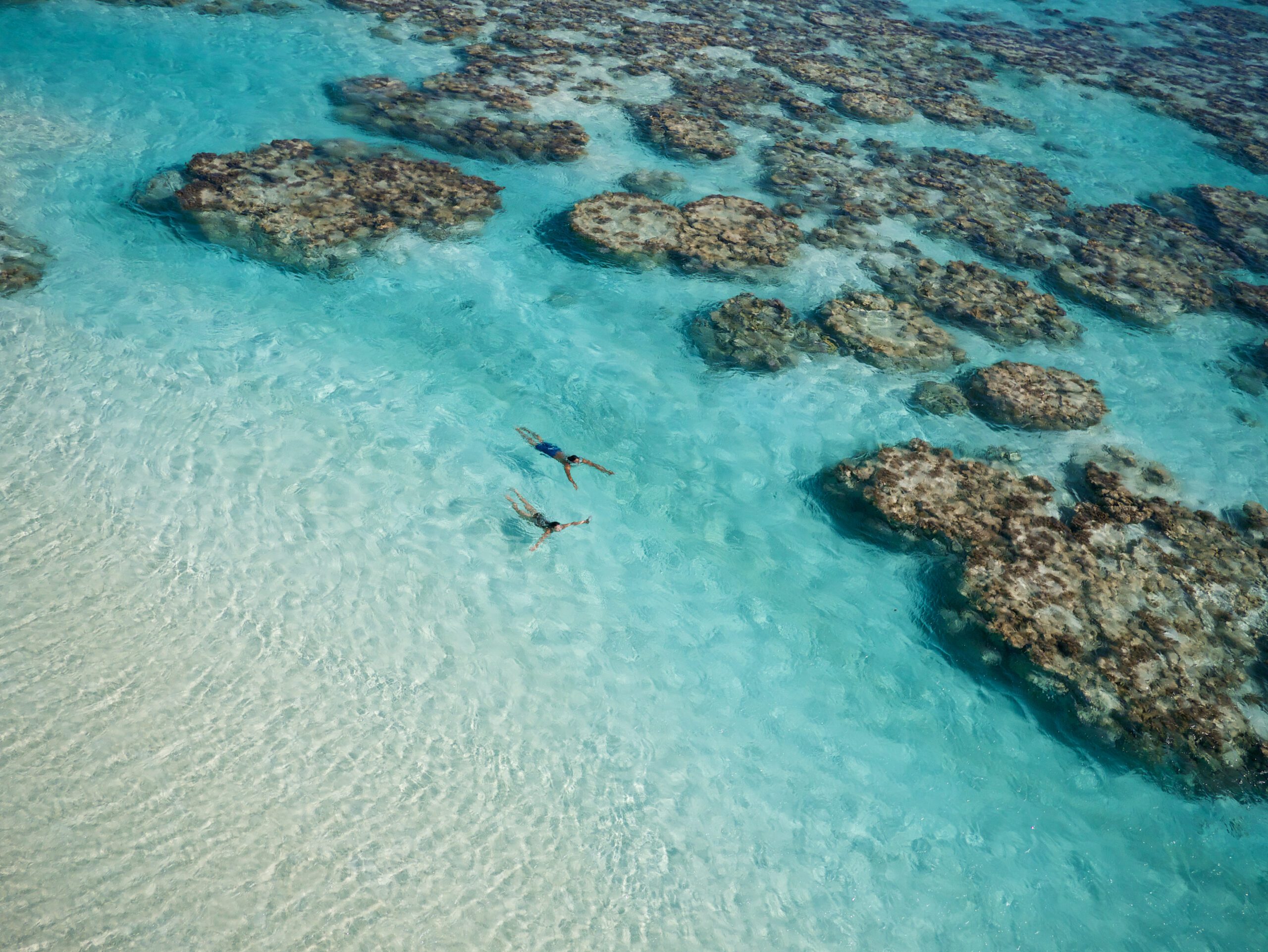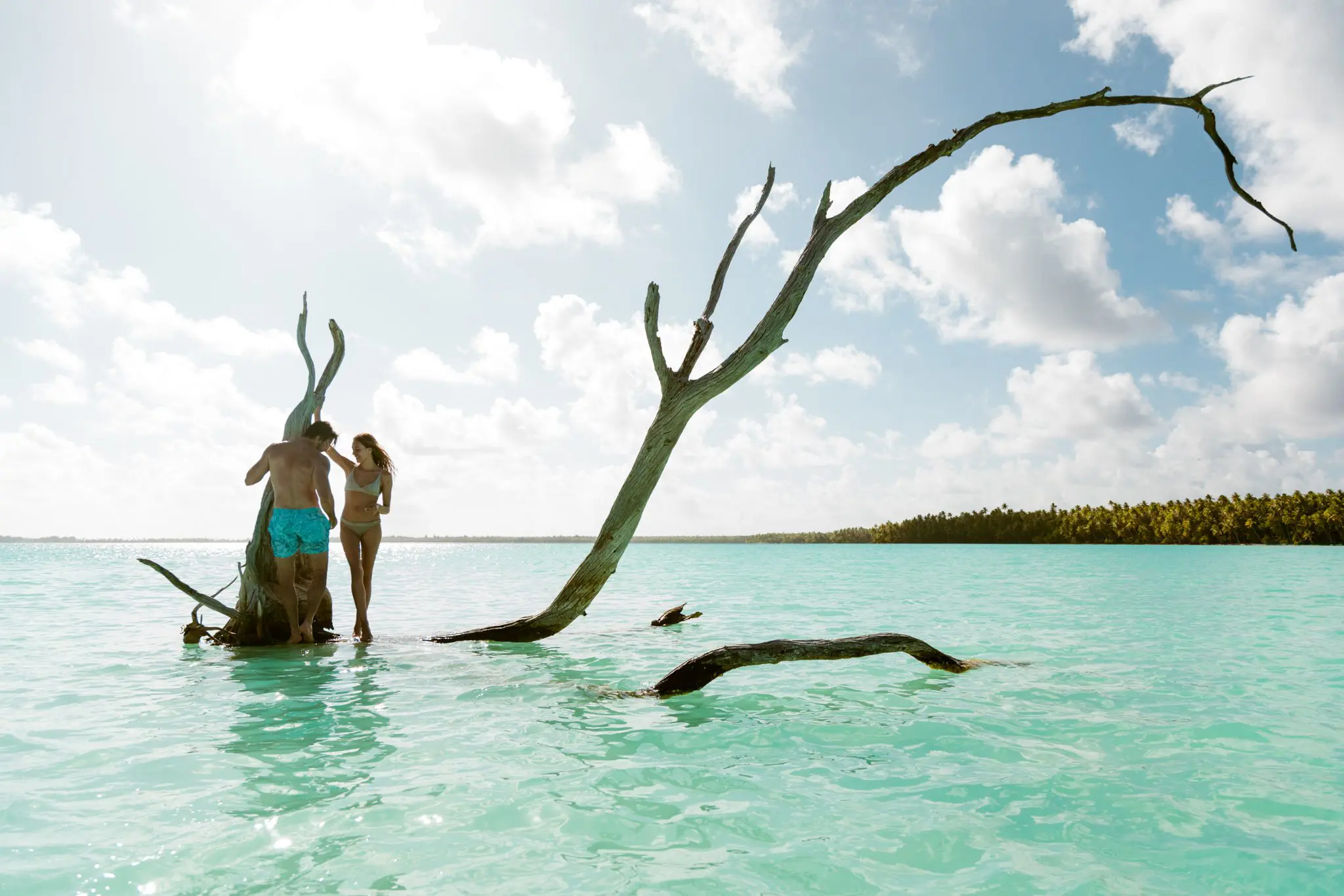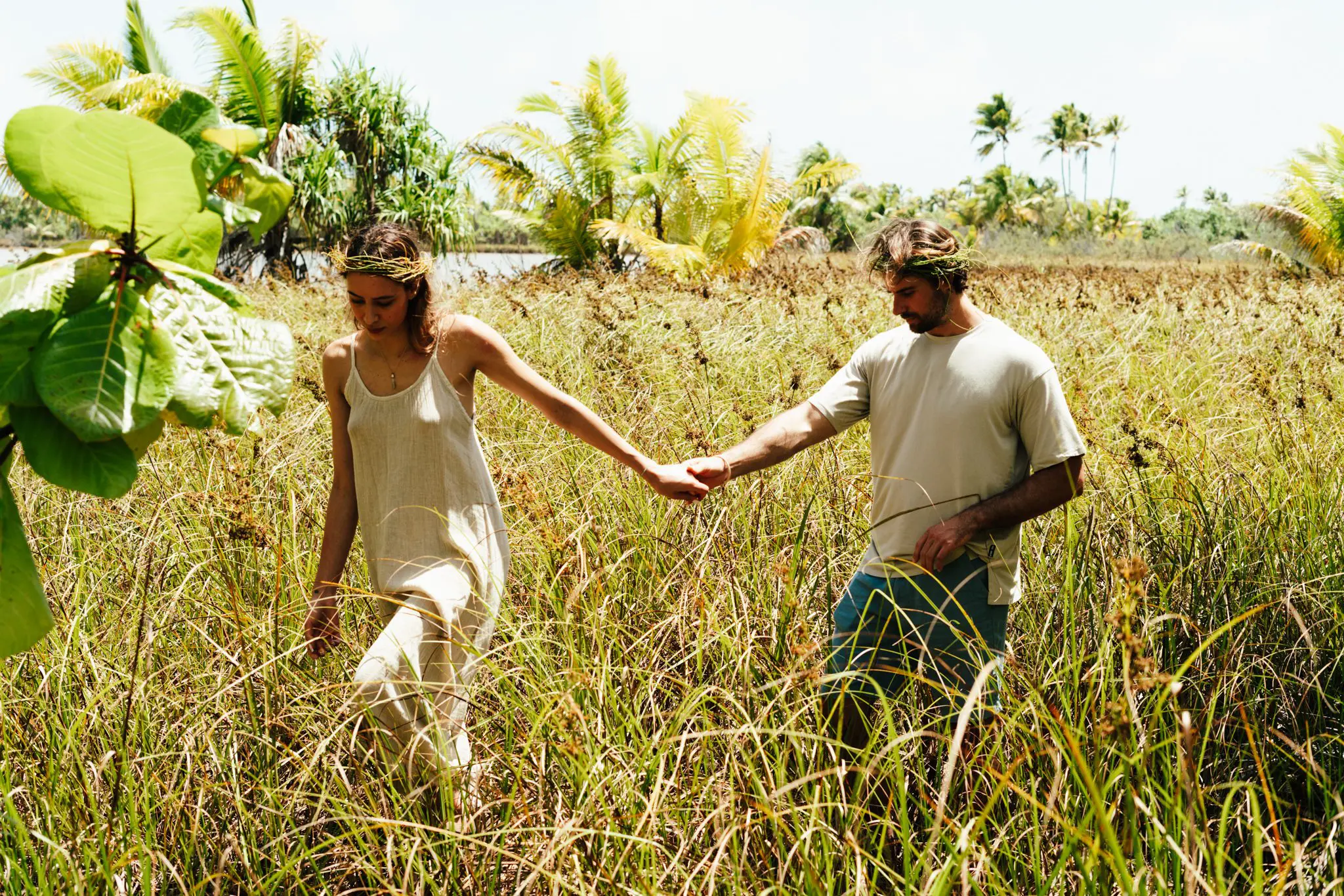 And Polynesians invite you to join them in discovering their culture
The culture of Polynesia is woven into the very fabric of every visit to Tetiaroa. From weaving palm fronds into works of art, learning to strum a few chords on a Tahitian ukulele, or tying and dying a local sarong, when you're here you belong. Even a group of local islanders singing, dancing, and playing instruments feels altogether different, less a spectacle to watch and more of an experience to take part in.
Polynesian Art & Culture
With each passing moment, with every experience, you'll quickly find you're welcomed into the world of Polynesian life and culture, like a member of the extended family.
A place where a world-class resort is the jumping off point for authentic experiences
Every design and detail of The Brando has been carefully planned to tread lightly. Buildings rest on stilts gently nestled among the existing landscape, mindfully built into, not on top of the fragile ecosystem. And living sustainably is part of the DNA of the Polynesian culture and the operation of the resort.
This special place is your home, your jumping-off point for life-changing excursions throughout the atoll. And with ample space to stretch out, dine, relax, rejuvenate, and just be, the arrival greeting of "welcome home" when you land on Tetiaroa describes exactly how you'll feel when you're here.
Explore accomodations
And sustainability and conservation are the reason for being
Like the rain, the sun, and the wind, sustainability is something that is just part of life on Tetiaroa. Without thinking about it, we recycle—everything, crush glass into sand, use cold seawater to cool every building, and harness the sun's energy across thousands of solar panels to light your pathway home.
We're proud to be recognized as leaders at the forefront of sustainable luxury travel and renewable resource innovation across the globe. Our mission is to preserve the atoll above all else so we can share this incredible ecosystem for generations to come.
Discover Tetiaroa Society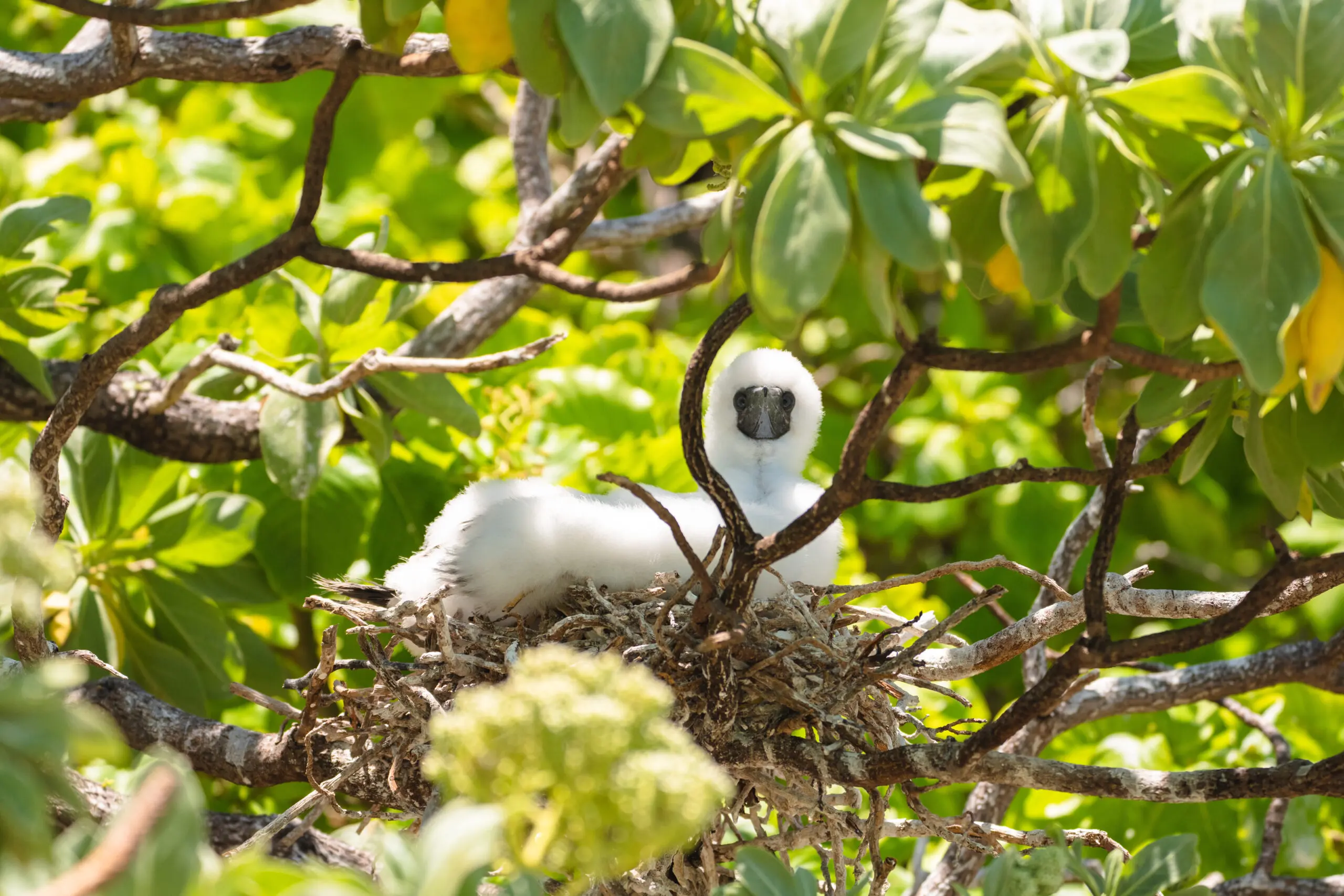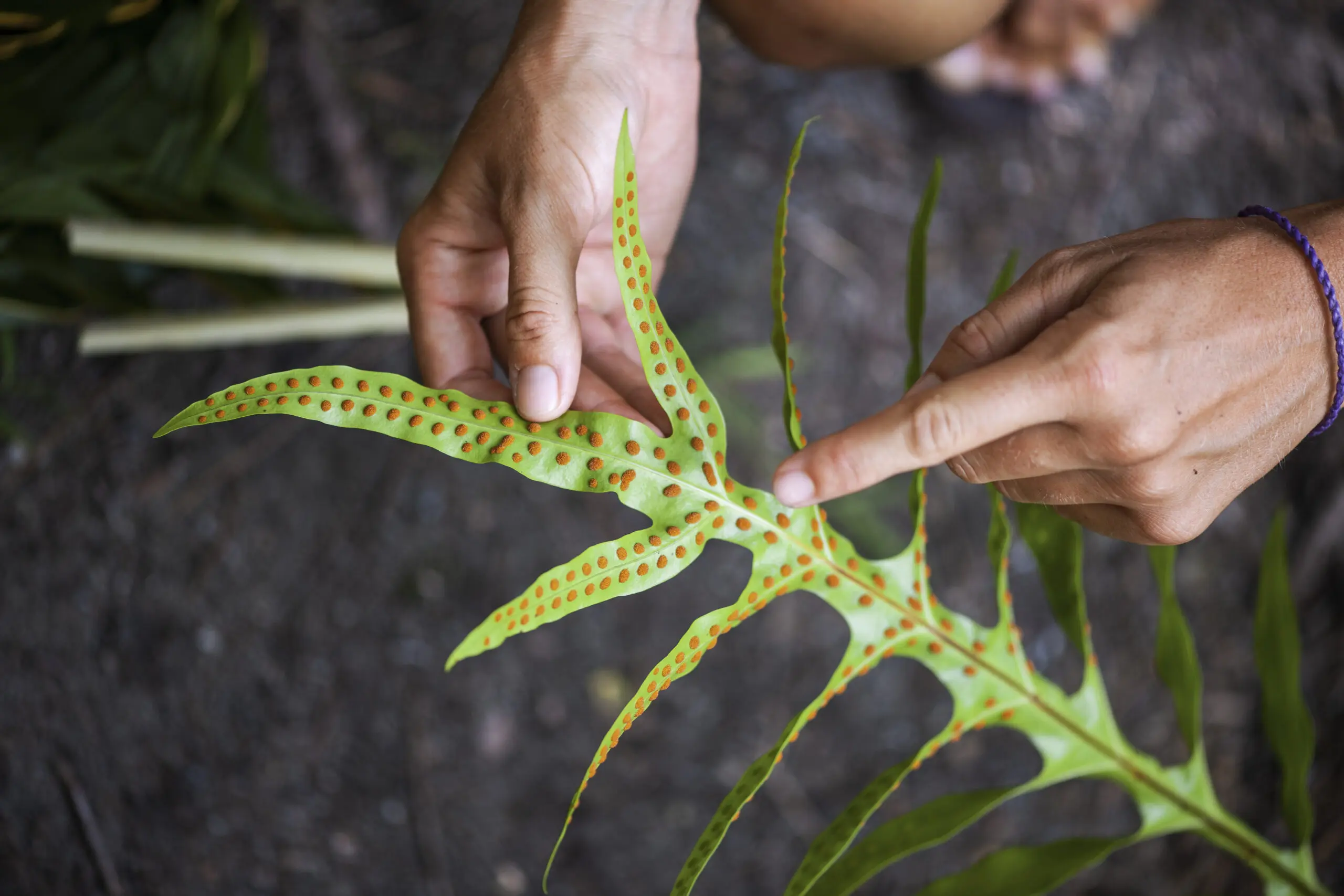 16.9990° S, 149.5830° W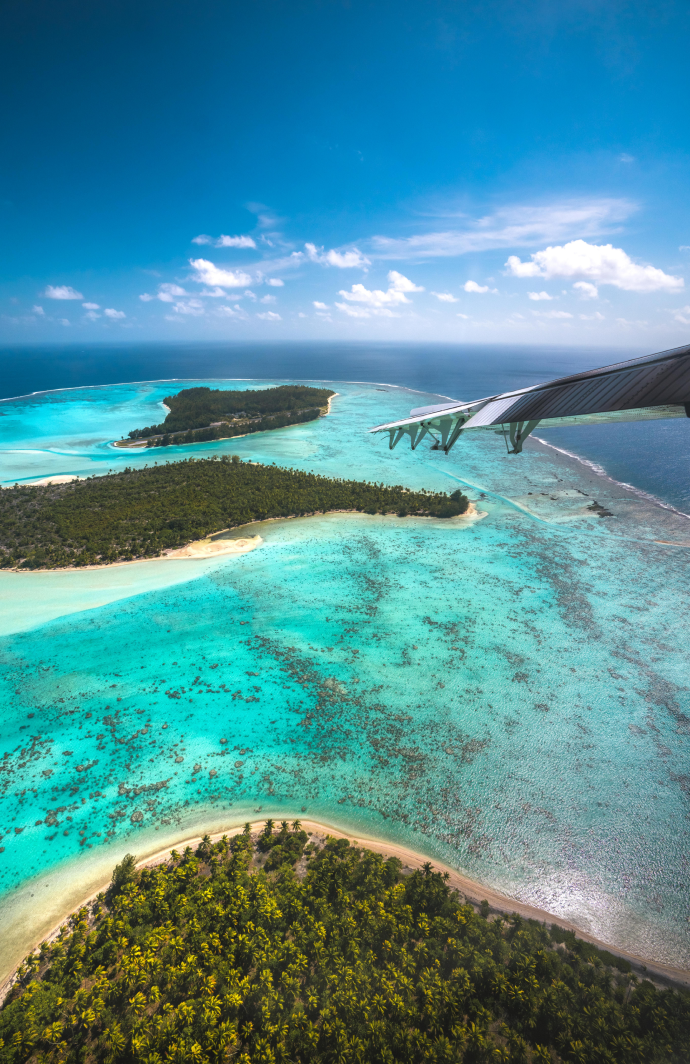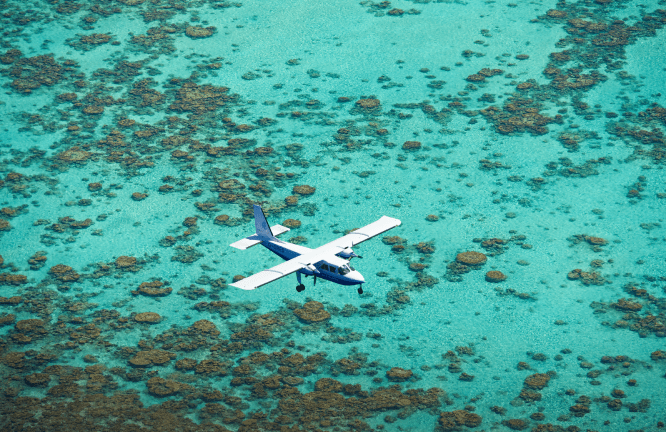 Our extraordinary world is closer than you think
The journey to our world is only a 20-minute flight from Tahiti.
After you leave our private departure lounge and board your private plane with a handful of other guests, you'll quickly leave the jagged peaks of Tahiti behind and share the anticipation as Tetiaroa comes into view, an impossibly beautiful sight that defies words.