varua te ora polynesian spa
Feel the heartbeat of Tetiaroa
Varua Te Ora Polynesian Spa is a sanctuary, the central beating heart of Tetiaroa. To enter is to step through a portal onto elevated pathways that wind through tropical undergrowth, diverging here and there like the branches of a tree, and leading to secret spaces for relaxation, meditation, contemplation, and treatment.
It is in this quiet place where you'll feel mana, or energy, which holds the power to be connected. Long after your time on Tetiaroa, you'll find you're still connected—to nature, to family, and to the Polynesian culture and way of life.
REQUEST INFORMATION
Fare Mana
A magical place for minds and movement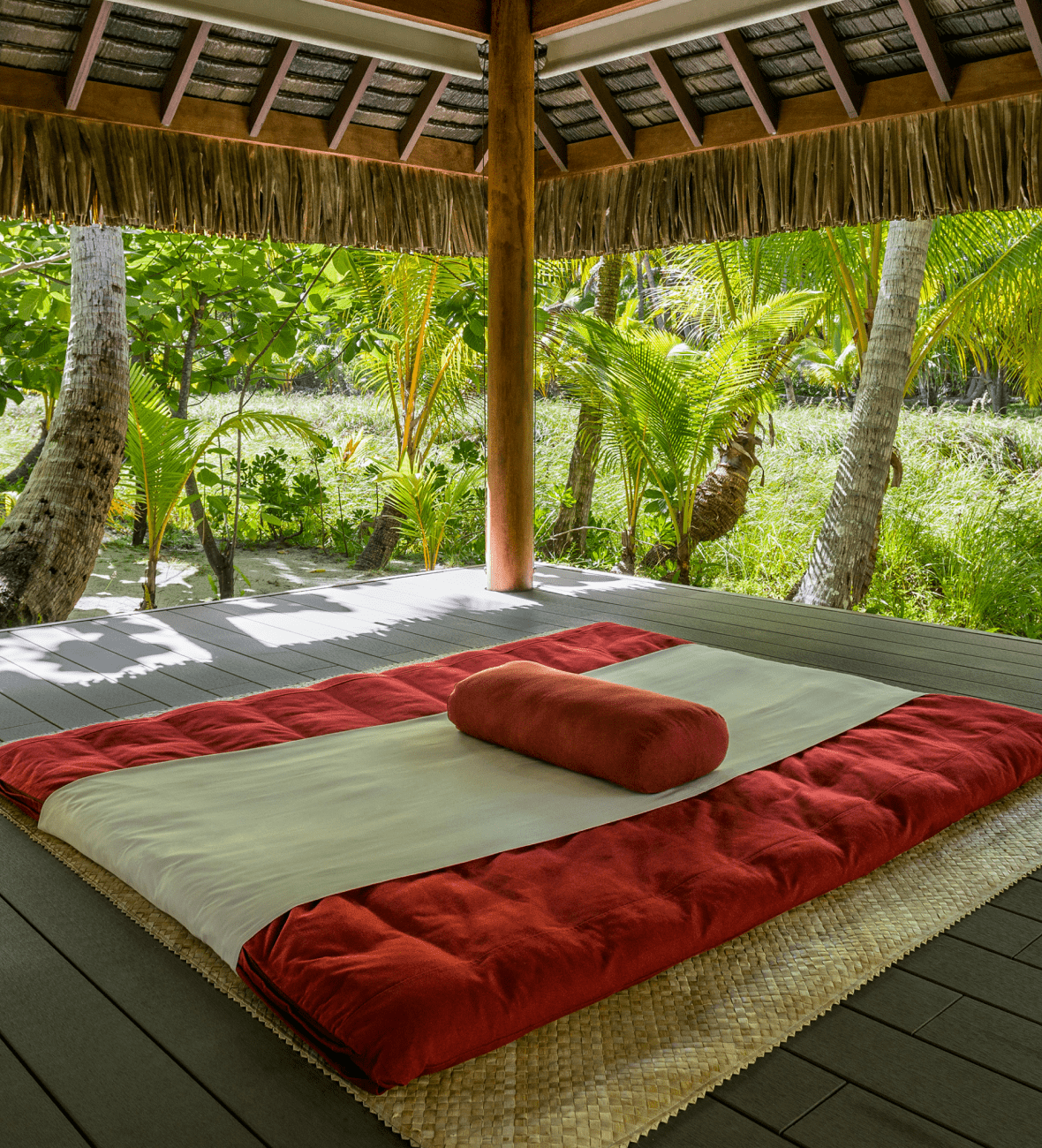 Just up a few steps off the sand lies Fare Mana, where the setting is a simple platform, covered from the sun and rain, yet open to the holistic healing powers of the nature and water that surrounds you.
This sacred place represents the very essence of Tetiaroa, a place that cleanses your soul and sets the tone for mindful meditation, yoga, and sound baths. For you alone or with a handful of others, our guide is here to lead you wherever may you want to journey.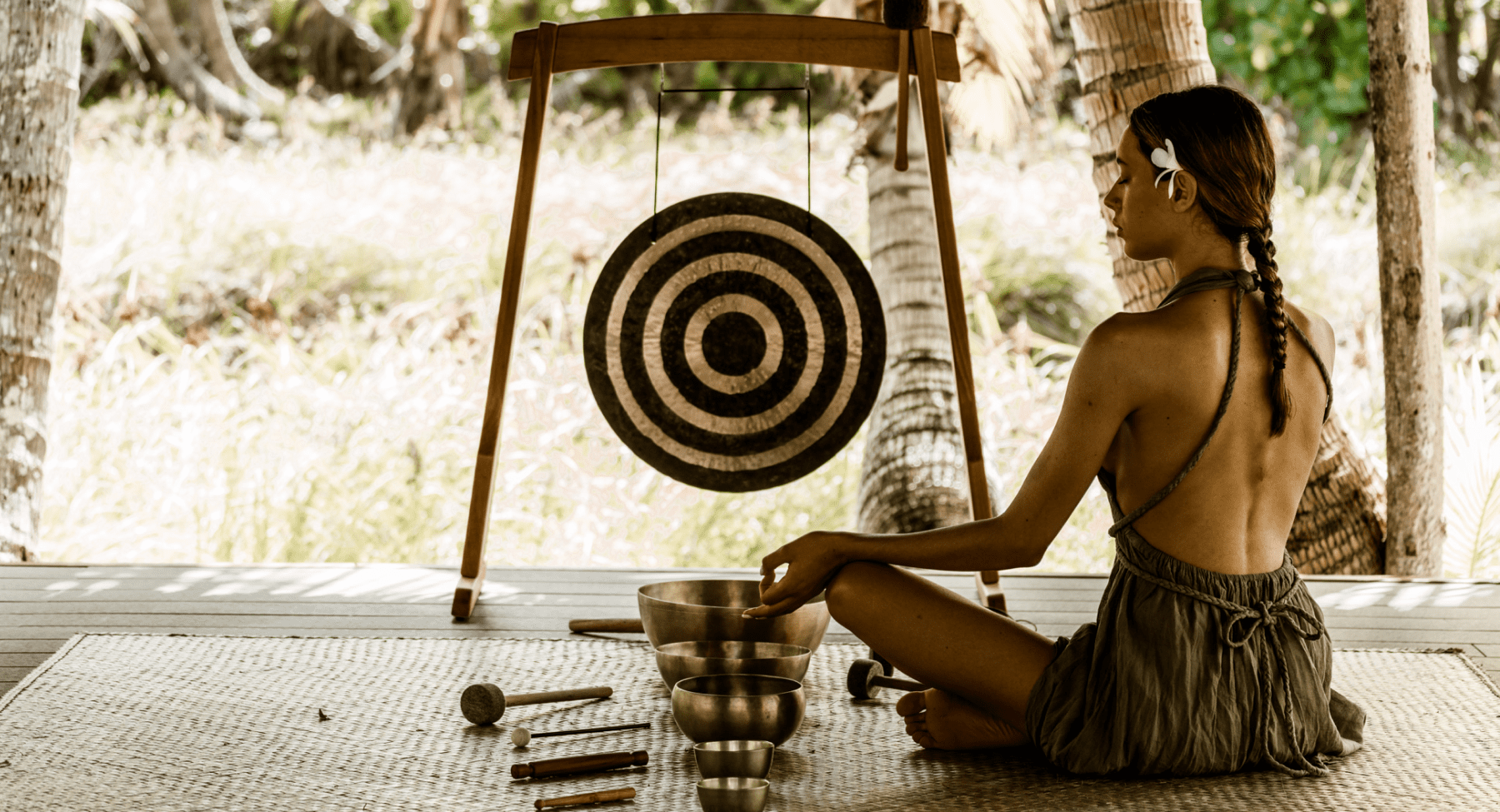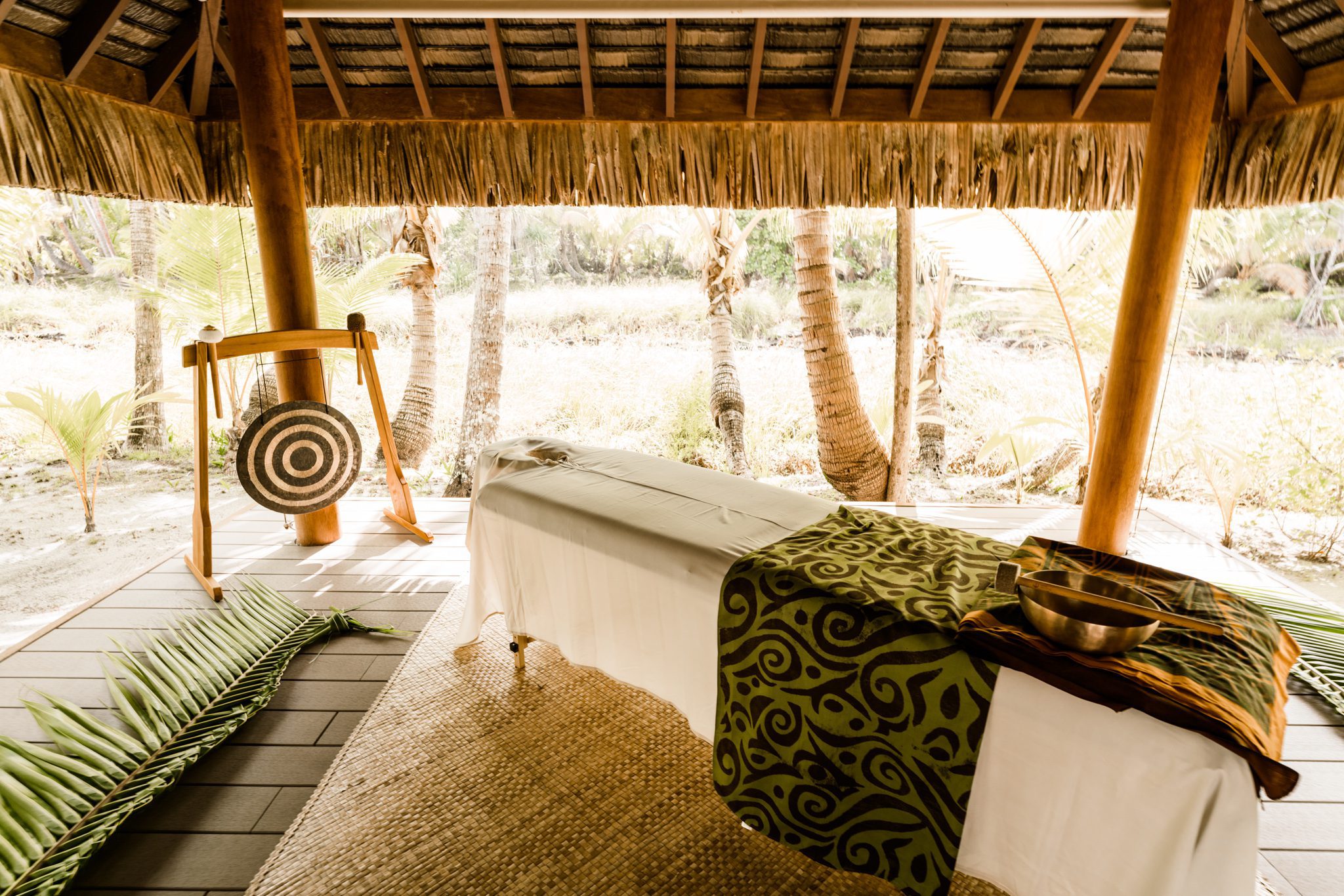 Fare Manu
A perch above the trees for couples
Fare Manu is a giant nest in the treetops, a retreat within Varua Te Ora spa. Our "house of the bird" is a place where couples come together to connect with nature and each other in a private setting away from other guests, and the world beyond.
Palm fronds rustle in the wind, birds call to each other, and time becomes a distant memory as traditional Polynesian rituals nurture and heal weary muscles and minds. More than a secluded space for massage, an outdoor bath and casual lounge spaces call you to linger and dream with the one you love.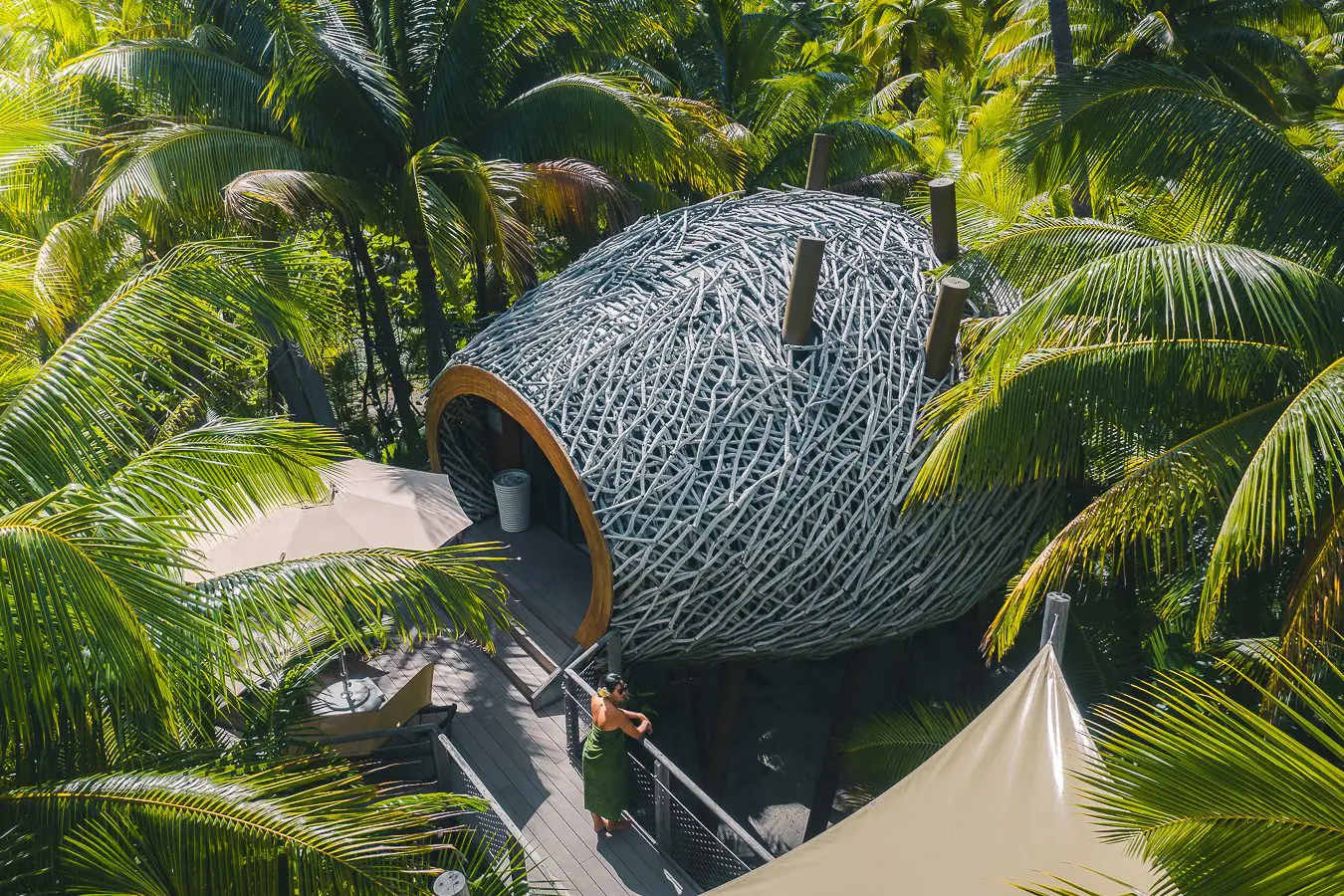 MASSAGE
Treatments thousands of years in the making
Our spa sits on the very land where Tahitian chiefs and royalty came for centuries to partake in beauty rituals. Now, as in the past, sarongs called pareu are worn as you traverse elevated walkways among lush tropical foliage to partake in modern treatments based on ancient rituals. On Tetiaroa, a massage is so much more than a simple body therapy. Your arrival at a secluded space is just the beginning of your journey through a holistic experience to find your own harmony with nature, the Polynesian culture, and people.
REQUEST INFORMATION
FACIAL CARE
Traditional and modern therapies
A tale of two facial styles unfolds at our spa. Traditional, authentic, and natural, we use a marine-based line of products applied with the hands to gently cleanse, massage, and energize skin in a variety of Polynesian facial treatments.
A more modern, scientific approach uses technology and active ingredients in treatments that offer long-lasting results. Only you can define who you are while you're here on the atoll, and the treatment that speaks to you and delivers the experience you desire.
Additional services including children's treatments, manicure, pedicures & beauty treatments are available upon request.